Pair the app to your karaoke machine for the ultimate singing experience!
Ad-Free Songs
Don't let ads interrupt the party!
High-Quality Karaoke Videos
Engaging videos that keep the party going.
Optional Lead Vocal Track
Want to sing support? We got you!
Pairs Easily
Quick and easy pairing to your karaoke machine.
Customize your experience
Be the DJ
Be the DJ and queue up to 100 of your favorite songs.
Start Singing
Sing on your own, or with the help of lead vocals (when available).
HQ Videos
Watch high-quality videos or save on bandwidth by choosing lyrics on a black screen.
100,000+ Songs
Take your pick from over 100,000+ karaoke songs. Look forward to new songs added every Friday!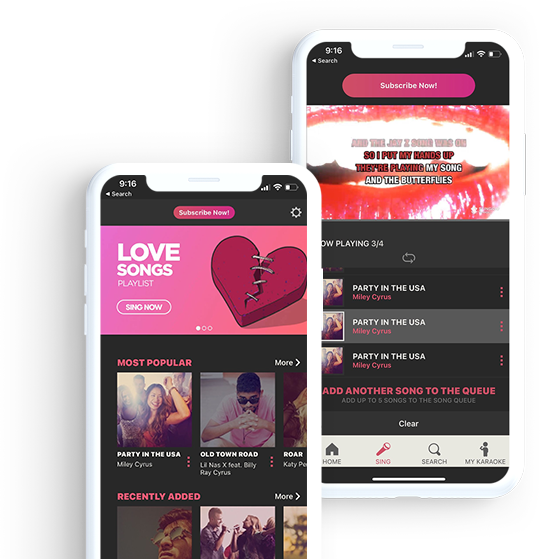 Download the App
The Singing Machine karaoke app not only has the best karaoke videos around but is also the easiest way to register your new Singing Machine. Be sure to download the app and register your machine to get all the latest information about new products, special promotions, and fun karaoke news!