Stock price
Creating joy through music is our driving force. We believe in the power of a song. And that force is what has kept us going for over four decades. Based in the U.S., Singing Machine® is the worldwide leader in consumer karaoke products.
THE SINGING MACHINE
EXECUTIVE TEAM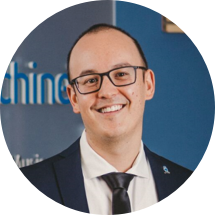 +
Gary Atkinson joined The Singing Machine Company, Inc. in January 2008 and served as General Counsel and Corporate Secretary. In November 2009, Mr. Atkinson was appointed as Interim Chief Executive Officer and was promoted as the Company's permanent Chief Executive Officer in May, 2012. Since taking over as Chief Executive Officer, Gary has led the strategic direction of the company focusing on ground-breaking product innovation, profitability and brand positioning. Mr. Atkinson is a licensed attorney in the State of Florida and Georgia. He graduated from the University of Rochester with a Bachelors Degree in Economics and has been awarded a dual-degree J.D./M.B.A. from Case Western Reserve University School of Law and Weatherhead School of Management.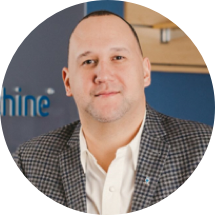 +
Bernardo Melo is a veteran of the karaoke industry and has been with the Singing Machine Company for over 12 years. Bernardo currently serves as our Vice President of Global Sales and Marketing since 2008. Bernardo oversees the sales and marketing of our entire lineup of products under the Singing Machine and SoundX brands. Over the last three years, Mr. Melo has delivered consistent profitability, maintained gross margins, and been responsible for double-digit growth in sales. In addition to the U.S. market, Bernardo manages sales for the Latin America, Europe, and Canadian markets as well. Prior to joining The Singing Machine, Mr. Melo held a consulting role for Rewards Network, formerly Idine, where he improved operational procedures while boosting efficiencies and lowering operating cost. Prior to that, he was Director of Sales at Coverall North America where he managed a start-up initiative for the company that covered 15 regional offices and 40 sales reps across North America focusing on franchise sales.
BERNARDO MELO
V.P. OF GLOBAL SALES AND MARKETING
+
Lionel Marquis joined the Company in June 2008 as Controller and Principal Accounting Officer and was appointed as the Company's Chief Financial Officer in May, 2012. For the past 20 years Mr. Marquis has served as Controller and or Chief Financial Officer for several manufacturing and distribution companies in the South Florida area. Some of these companies include Computer Products, Inc (Artesyn Technologies Inc), U S Plastic Lumber Corporation, Casi-Rusco, (division of Interlogix Inc.), DHF Industries, Inc and Ingear Fashions, Inc. Mr. Marquis graduated from Bryant College with a Bachelors Degree in Business Administration with a major in accounting. Mr. Marquis is a Certified Public Accountant in the state of Florida.